Bio Market Insights announces acquisition of World Bio Markets
28th March 2018
• 0 Comment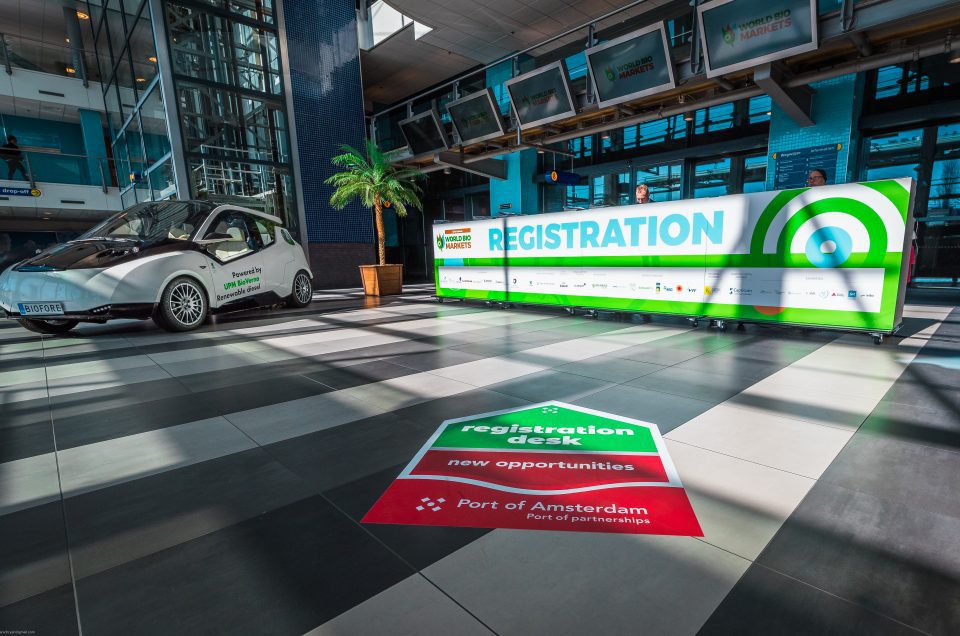 For once it's us making the news! Bio Market Insights has confirmed the acquisition of World Bio Markets from Green Power as part of our commitment to supporting the growth and commercialisation of the bio-based industry. The announcement was made today at the 12th edition of World Bio Markets in Amsterdam. Since launching in October 2015, Bio Market Insights, with this news website, e-zines, Quarterly magazine and community events in Europe and North America, has quickly become the leading global community for those working in bio-based chemicals, biofuels, biomass power and sustainable and bio-based products. World Bio Markets, which this year once again welcomed over 500 senior-level decision makers from the entire bio-based value chain through its doors, gives the Bio Market Insights community a large scale meeting place with a track record of high quality speakers and content, and brings the biofuels, biomass power and bio-based chemicals communities together, both in person and online.
Alex Williamson, Managing Director and Co-Founder of Bio Market Insights; "The acquisition of World Bio Markets is an exciting and strategically important step not just for Bio Market Insights but for the industry as well. Since our first story was published we've been inspired by the companies and brands, both large and small, who are working hard to grow the bio-economy. It's an industry that we too have invested in, with
an emphasis on quality, editorially focussed content online, in our publications and at our events. We've committed to building long-lasting relationships with the industry's key players and reaching out into other sectors to help showcase what bio-based can deliver. It has been fantastic growing and developing together with the industry, and the whole Bio Market Insights team are excited at the acquisition of such a well-respected and agenda-setting event."
Nadim Chaudhry, Founder and President of Green Power; "When I founded World Bio Markets in 2003, our mission was to disseminate knowledge, spread best practice and accelerate emerging bio-based technologies. So with their sector expertise, clear passion for the industry and strong media portfolio, Bio Market Insights are perfectly placed to meet the needs of our existing clients and partners. The growth of a community that combines both media and live events offerings provides a platform to further accelerate the growth not just of World Bio Markets, but the industry as a whole. It's an exciting time for the industry and we look forward to the continued growth and success of World Bio Marketsunder Bio Market Insights' leadership."
"It's very exciting to be expanding out from our bio-based chemicals offerings to cover biofuels and biomass as well. We are delighted to be able to combine our own industry leading editorial content, communication platforms and networking events with the industry's largest bio-focused conference into a powerful one stop shop and destination for the whole bio-economy. We'd like to thank Nadim and the excellent team at GreenPower Conferences for their hard work and co-operation. Plans for 2018 will be announced very shortly! " concludes Williamson (pictured right).
Bio Market Insights is the leading guide to the latest news and essential business developments for the bio-economy. Launched in October 2015, it covers the projects, policies and personalities shape the future of bio-based industry and give our community members the intelligence and connections they need to succeed. In addition to the news portal, it also publishes e-zines, a digital Quarterly magazine, social media communication and two annual events, in the Netherlands and the USA.
For more information on the acquisition, contact Luke@BioMarketInsights.com or call + 44 (0) 207 045 0900. Download the latest issue of Bio Market Insights Quarterly here.
Originally published on Bio Market Insights.