5 Minutes With… Tanja Havemann from Clarmondial.
15th February 2019
• 0 Comment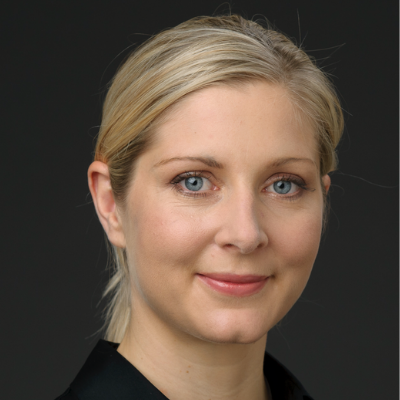 "We are working on the launch of an innovative investment fund to finance sustainable agricultural supply chains."
Sustainable investing is not just a trend, it's becoming part of the fabric of investing. Once a marginal concern, it has become an important element of many successful investment strategies. Switzerland-based investment advisory company Clarmondial is one firm that is helping businesses to do this. Clarmondial specifically focuses on sustainable natural resource investments in emerging markets.
Here, Liz Gyekye, senior content manager for Bio Market Insights, catches up with co-founder and director Tanja Havemann (TH).
Liz Gyekye (LG): What's the story behind Clarmondial?
Tanja Havemann (@THavemann): Clarmondial was created to help mobilise capital to businesses and projects that contribute to sustainable natural resource management. I co-founded the company with Fred Werneck, whom I met while working on the investments team at Climate Change Capital, which at the time was one of the largest green asset managers, and later acquired by Bunge Financial Services. We saw that there was a need for specialised investment advisory services focused on impactful businesses, projects and investors. The company has been growing organically since 2010 and today our clients ranging from family offices, leading corporates, NGOs, research organisations and governments. We enjoy working on demanding projects, particularly structuring and developing new financing structures.
LG: Before co-founding the company, what did you do before this?
TH: I spent the first 18 years of my life in Kenya and Tanzania, where my parents worked as medical doctors and in development assistance. This motivated me to develop business solutions that contribute to development and sustainable economic growth, allowing natural capital base to be maintained, and people to lead satisfying lives. I originally studied tropical environmental science, but as I got increasingly interested in how nature relates to business and investments, I pursued additional degrees in applied environmental economics and environmental law and policy. I subsequently worked in environmental finance roles, both in advisory and direct investments. I feel very fortunate in having such a mix of experiences and being able to apply my skills to developing innovative financing structures.
LG: What's been the biggest challenge in growing the company?
TH: There have been a few, it depends on which day you ask me! One challenge is to find the right balance between supporting our existing clients and investing into new projects with uncertain outcomes. This goes hand-in-hand with growing a team with strong technical and finance expertise, but also the ability to work across and intermediate between a broad range of stakeholders.
LG: What's coming up next for your company?
TH: We are working on the launch of an innovative investment fund to finance sustainable agricultural supply chains. Materials for a bio-based and circular economy will also benefit from this financing instrument. We are also exploring some exciting initiatives related financing to sustainable supply chain and circular economy initiatives with leading consumer-facing companies, including new funding mechanisms to attract additional capital. And, we are working with a range of investors and foundations to develop new environmental financing instruments in both developed and emerging economies.
LG: Investors are starting to move away from coal now. What do you think the next big trend is in this space?
TH: My impression is that some larger investors are starting to consider more alternative types of investment products, where tangible social and environmental impacts can be demonstrated. Responsible and impact investing continue to gain momentum, for example in areas such as climate finance and circular economy. Also, we see investors increasingly referencing the UN Sustainable Development Goals (@SDGoals) in their investments. I just hope that most of these commitments lead to meaningful investment allocations.
LG: What's your favourite sustainable/bio-based product?
TH: I'm very excited about bio-based plastics. There are many different types of plastics, so it will be challenging to meet all of the industry and consumer demands. This will take some serious action by governments, companies and consumers, but it seems there is real interest to address this. We have observed it, for example, following our endorsement of the 'Global Commitment' to eradicate plastic waste and pollution at source, led by the Ellen MacArthur Foundation (@circulareconomy), in collaboration with UN Environment (#LineInTheSand). I'm hopeful that within the next decade, all plastic packaging will be 100% reusable, recycled or compostable, it seems ambitious but do-able!