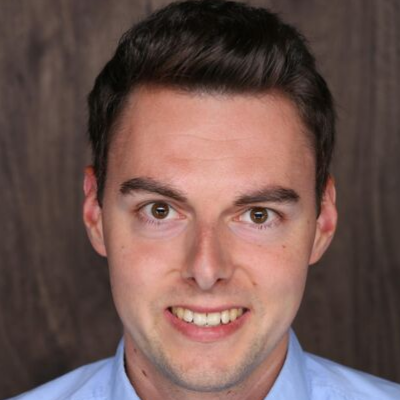 13 Dec

5 Minutes With… Tim Gratzke from DSM

Today's consumers are increasingly concerned and influenced by companies' records and initiatives around sustainability. The issue incorporates a new set of rules on climate change that is changing the way we eat, dress, travel, work and buy household goods. Sustainable packaging, textiles and agriculture often gets mentioned in the media, but there has not been much of a focus on items like paint and the materials that go into them.

Global science-based company DSM is one company looking at this issue. In fact, its Decovery arm produces plant-based resin solutions for paints and coatings. It is replacing fossil fuel-based materials with plant-based ones.

Here, Bio Market Insight's Liz Gyekye catches up with Tim Gratzke, marketing manager for Decovery at Royal DSM.

Liz Gyekye (LG): Welcome to 5 Minutes With. Can you begin with a brief description about DSM?

Tim Gratzke (TG): DSM is a purpose-led, science-based company active in Nutrition, Health and Sustainable Living. In the Resins & Functional Materials business we create for instance high-performing resins for paints and coatings based on a broad and unmatched technology toolbox. Our Decovery family contains anywhere up to 49% plant-based content, comprised of plant-based materials such as corn or castor beans.

You don't have to compromise on performance with Decovery. In fact, you can deliver the same performance as conventional resins.

LG: What were you doing before this role?

TG: I worked in different commercial roles in the packaging industry. For instance, I was a key account manager at Elopak. Whilst working here, I took an interest in bio-based innovations. It was the first company to launch an almost 100% renewable beverage carton. I also have a great passion for entrepreneurship. I co-founded a digital event platform and helped other people to validate their business ideas.

LG: What is the biggest challenge your company currently faces?

TG: We are trying to accelerate the transformation of the market into plant-based resins. This is a big challenge because the paint industry is quite a traditional one. Our mission is to transform the industry from a fossil-fuel based one towards one that uses plant-based materials without losing conventional performance benefits. We are forming partnerships along the whole value chain to drive this transition. There are also a lot of challenges in marketing communications such as making people believe in the performance of plant-based products.

LG: What is coming up next for your company?

TG: This year, we have had successful expansions into different regions including China and most recently North America, which is very exciting and we'll continue driving forward and expand Decovery into new markets. We will also be advancing on product innovations and form new partnerships to drive the plant-based resin market.

LG: What is your favourite bio-based/sustainable product?

TG: Amulix. It's a coating for seeds that is fully biodegradable. Actually, conventional seeds are coated in plastic that remains in the ground and causes a microplastic pollution.

Elsewhere, as a consumer I actually like to use the bees wrap paper as a replacement for conventional cling film in the household. It's made from organic cotton and coated with wax and also compostable.