5 Minutes With… Andy Bass from Ecovative
3rd January 2020
• 0 Comment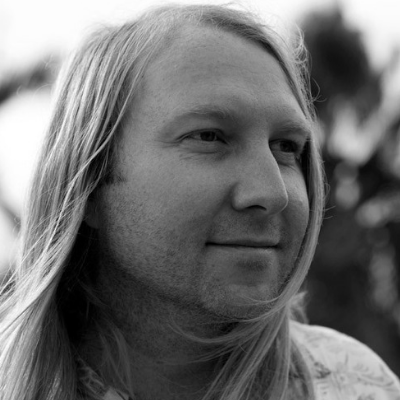 "If we are going to meaningfully shift consumers' tastes from traditional meat consumption to plant-based consumption, we need to create whole cut plant-based offerings like steak and bacon."
Is there a fungus among us? There is definitely fungus amongst US biomaterials company Ecovative. The New York-headquarted company produces sustainable packaging, high performance foams, leather-like textiles, building materials, whole cut "meats" and other products with mycelium, the root-like structure of a mushroom.
Here, Bio Insight Markets' Liz Gyekye caught up with Andy Bass, Director of Marketing at Ecovative (@ecovative).
Liz Gyekye (LG): What's the story behind Ecovative?
Andy Bass (AB): Ecovative was founded in 2007. Our main focus is to grow natural materials to make environmentally sustainable products for the consumer markets. At the outset of our business, we realised that plastic waste was a huge problem in the environment. We began to search for alternatives for Styrofoam in protective packaging materials. This was the foundation of how we started the company.
Our founders had observed mycelium, the root-like structure of a mushroom, growing on a farm. They saw how it had bonded two pieces of wood together over time. This sparked the question of whether 'they could apply nature's technology' to make more sustainable consumer products.
Over the past decade, we modified the processes for growing mycelium and realised we could grow pure mushroom tissue in large thick sheets in varying densities from high to low.
This allowed our technology to not only be used in packaging, but in applications like make-up applicators in the cosmetics space, insulating foams that are alternatives to polyester and down in technical wear, midsoles in footwear, and leather for textiles.
A few years ago, we announced that we had licensed the technology to produce mycelium-based leather. This technology has now been commercialised. For instance, last year, Stella McCartney released some handbags using our technology.
Elsewhere, we realised that there is a huge need for structure or scaffolding in the plant-based meat space. It's fascinating to see the innovations happening in this space. But 80% of the total value of the beef industry in the US is derived from whole-cut products.
If we are going to meaningfully shift consumers' tastes from traditional meat consumption to plant-based consumption, we need to create whole cut plant-based offerings like steak and bacon. We found that the mycelium tissue creates a similar fibre-like network to the muscle tissue of an animal. We can mimic the whole muscle fibres using mycelium and then infuse it with proteins, fats, flavours and other ingredients to create whole cut plant-based "meats" that have analogous structure to the whole muscle tissue from a cow, pig, chicken or fish. We are routinely serving our bacon and fish products at our Feasts of the Future events which are by invitation only for now.
LG: What were you doing before you took up this role?
AB: I have worked in the biotech industry more than 20 years. I have worked as a research scientist as well as in marketing, sales, and business development in a variety of companies. More recently, I founded a company in 2013 called BioPop. We created bio-based products that we sold to the consumer market. This is where I really found my passion for connecting consumers with the innovative work taking place in biotech. It was great to take these technical applications we see as scientists and translate them into something fun for the consumer who may or may not have a strong science background.
My work experience in the biotech industry really led me to question 'how do you tell the life science story to consumers to help them become engaged in this area? In January 2019, I joined Ecovative to help tell the amazing story of how mycelium can create earth-friendly materials for a plethora of consumers products.
LG: What advice would you give to somebody looking to get involved in this sector?
AB: You need to understand the fundamentals of the market that you are trying to penetrate. This is really paramount. You have to understand what steps are involved to get from raw material production right through to the retail shelf. What are the economics of this? You have to understand the creation and handling of the material and the finances behind that.
At the end of the day, most consumers are not willing to pay a "green premium" for products. You have to take this into account when you are building a bio-based (or any) product. Consumers want any new sustainable product to perform the same or better than the incumbent product and pay the same or less for that product.
It's easy from an R&D perspective to spend millions of dollars, but you have to keep the consumer in mind at all times. They are not going to spend exorbitant amounts of money on a consumable product, you have to make it affordable.
Also, you need to question whether you are solving a meaningful problem that the consumer cares about.
You have to find something interesting that will engage the consumer and get them interested enough to tell their friends about your product. In essence, if they like the product and the story, they will do the marketing for you. This is a really important aspect – how you do your storytelling.
LG: What is Ecovative doing next?
AB: We have recently raised money to build the first ever mycelium biofoundry. We are calling this Foundry One. We are taking projects from outside companies. Foundry projects range from replacing petroleum-based foams in cosmetic applicators to creating whole cut meat alternatives.
Our talented team of scientists have access to thousands of different species of mushrooms. We can test a multitude of mycelium strains under many different conditions to find the best solution for the application.
We want to help other companies create new materials that are healthy for the planet. This is one big thing that will be happening in 2020.
We are also spinning out our food assets into a new company called Atlast Food Co. to take these new products to market.
LG: What's your favourite sustainability product?
AB: When I think about a revolutionary product that has made an enormous impression amongst consumers, I'd have to go with the new plant-based burgers on the market. The innovation and use of synthetic biology to make heme for one of the products is quite impressive. Plus, the creative work coming from the marketing teams has been really fun to observe. They're telling a really compelling story for consumers.
Amended: This article was amended on 23 January 2020